GENERAL PACKAGING CHARACTERISTICS
Our standard packaging has been carefully designed to avoid any damage during handling and transport of the products also preventing any injuries to operators.
Upon specific request, special non-standard packaging can be accepted and implemented.
A label identifying the product is placed on each package. This label meets the Odette International Standard and contains the following information: supplier, customer, type and grade of material, product size, number of sheets and strips, net weight and gross weight, reference to the internal order, reference to the traceability of raw materials, any customer reference.
Some of this information is recorded in the barcode on the label itself. Wooden saddle racks and pallets are also standardised and identified in order to facilitate the management and relevant accounting.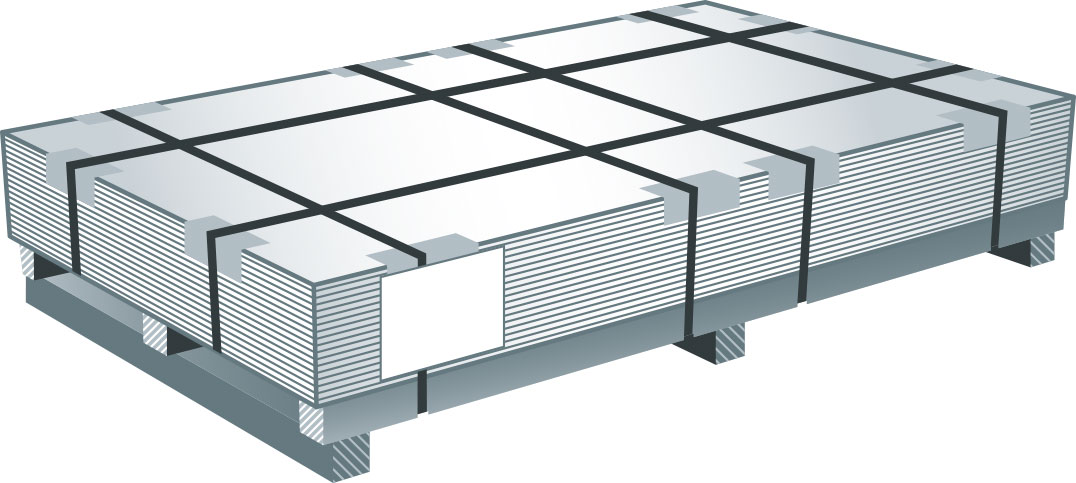 Stack of sheets on pallets, with metal guards for edge protection

Vertical strips on wooden scantlings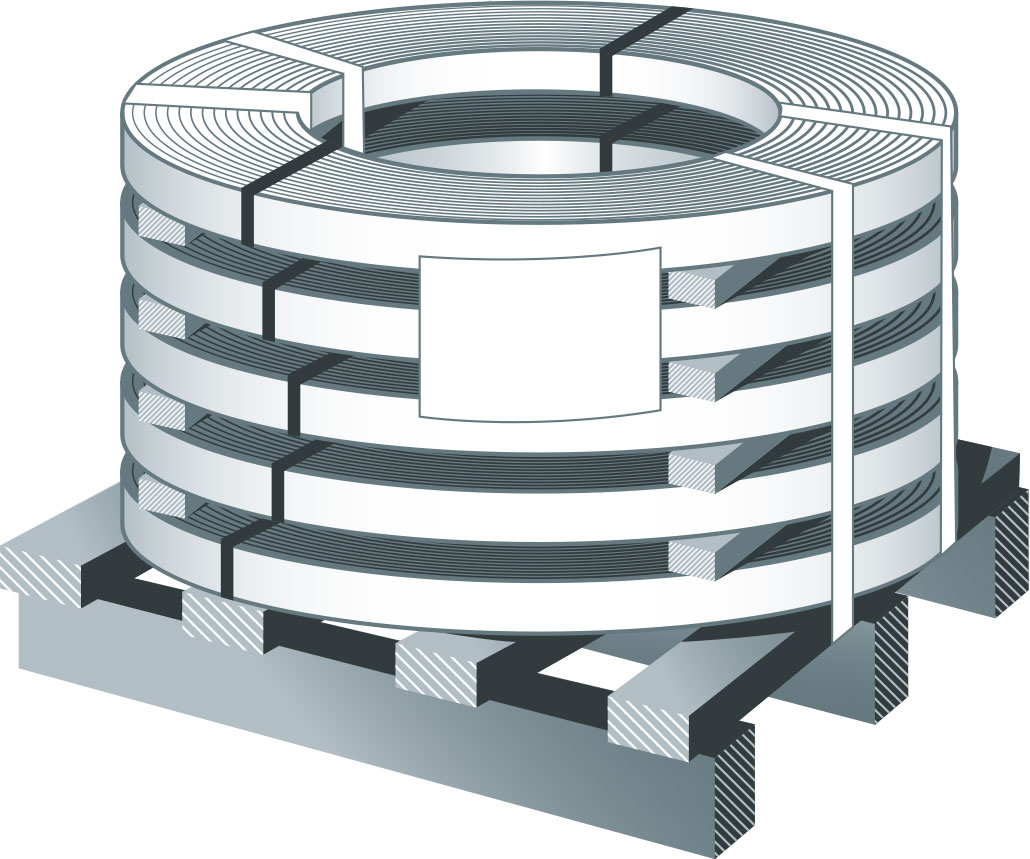 Vertical strips on wooden pallets, with plastic guards for edge protection and wooden scantlings between the strips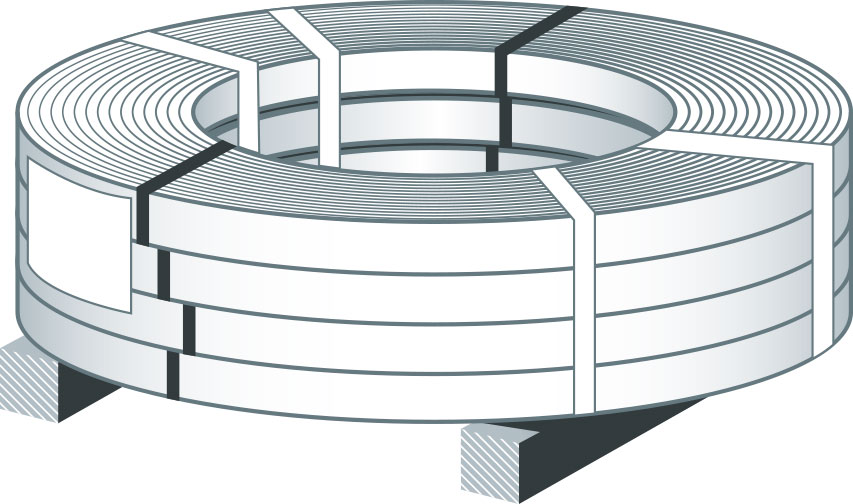 Collo di nastri ad asse verticale su travetti in legno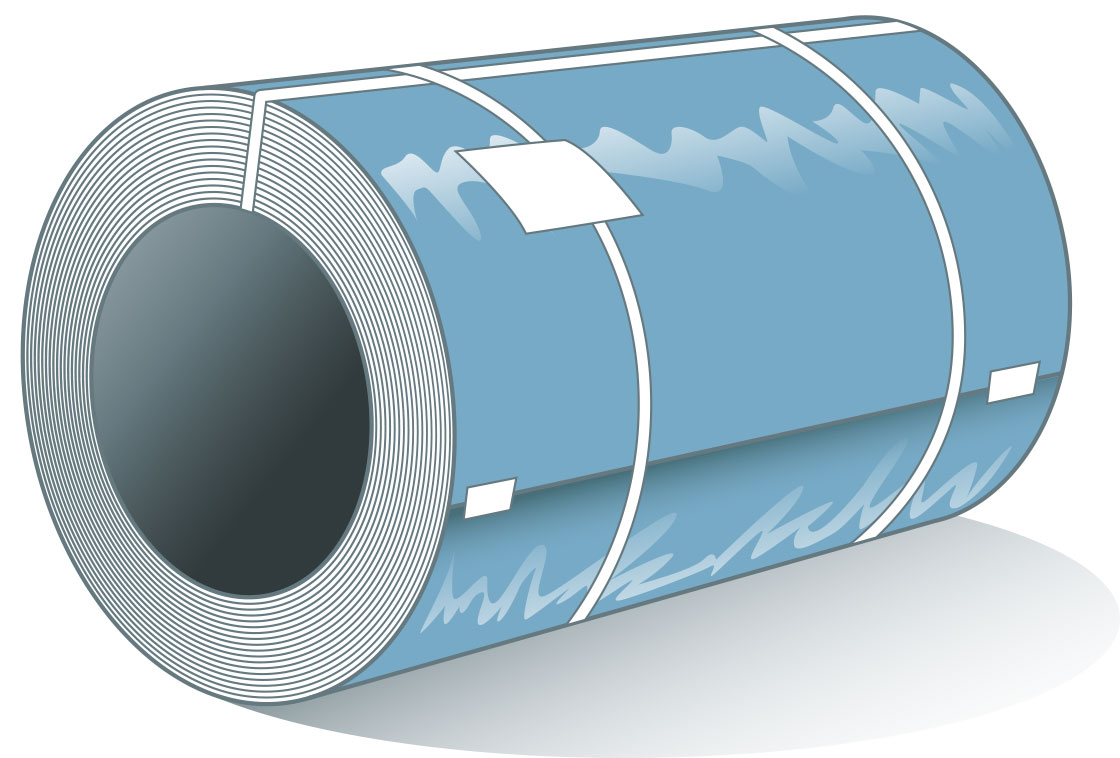 Eye to the wall strip with external turn protected by a sheet of protective paper and internal core in cardboard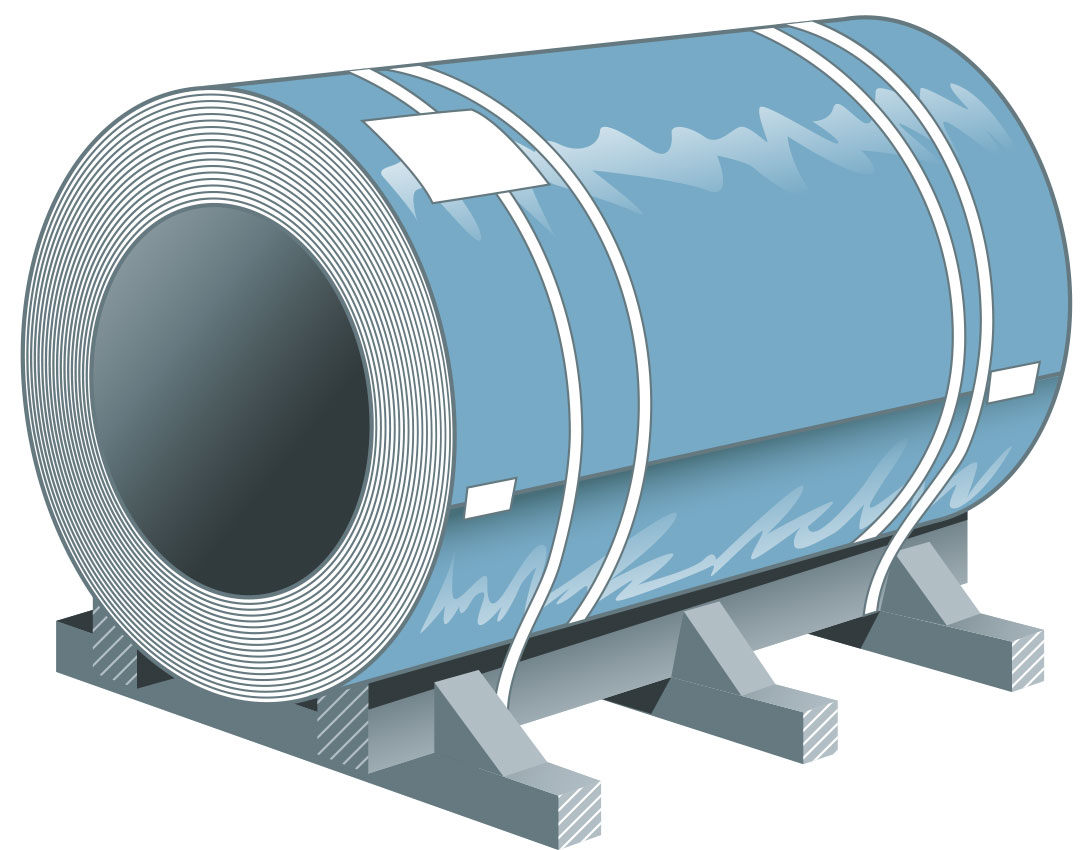 Eye to the wall strip on saddle rack with external turn protected by a sheet of protective paper and internal core in cardboard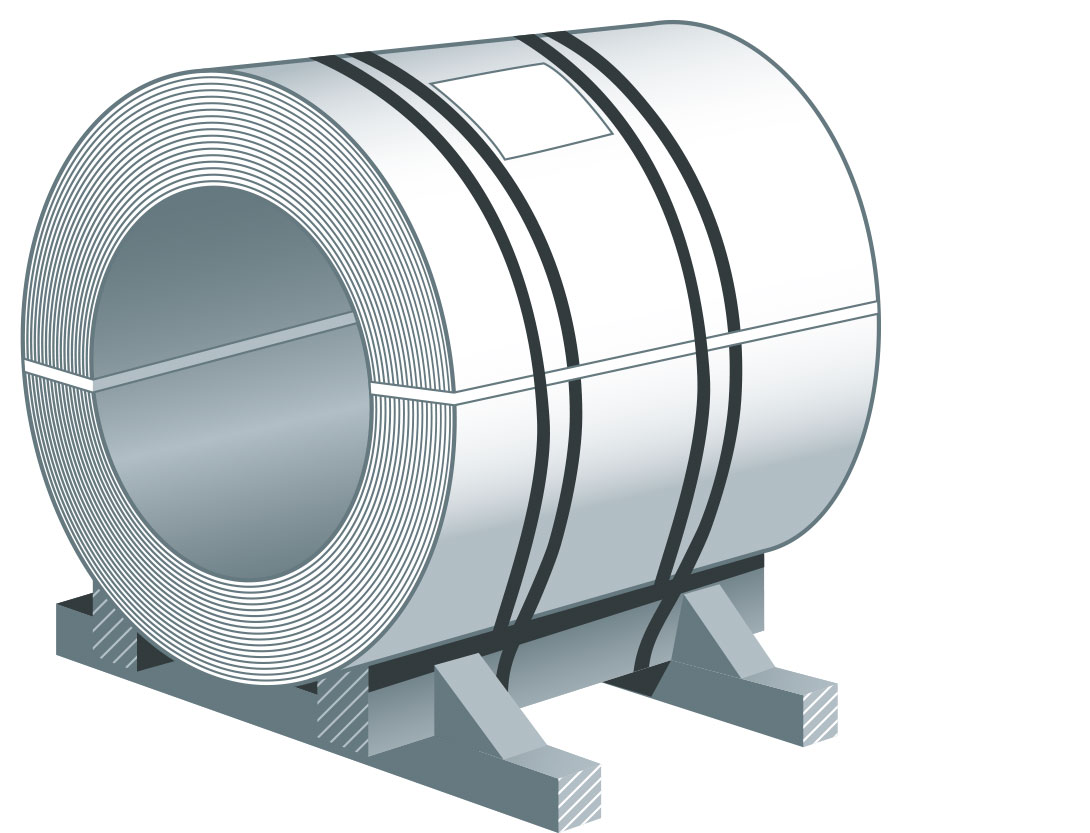 Eye to the wall strip on wooden saddle rack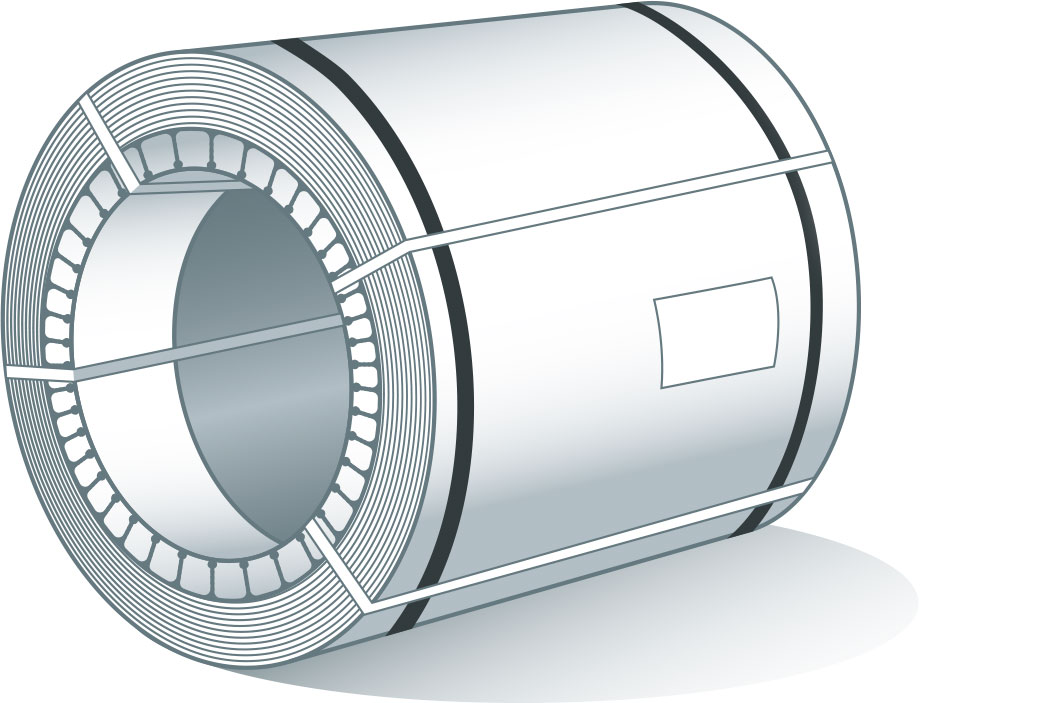 Eye to the wall strip with plastic guards for external edge protection and with metal crown for internal edge protection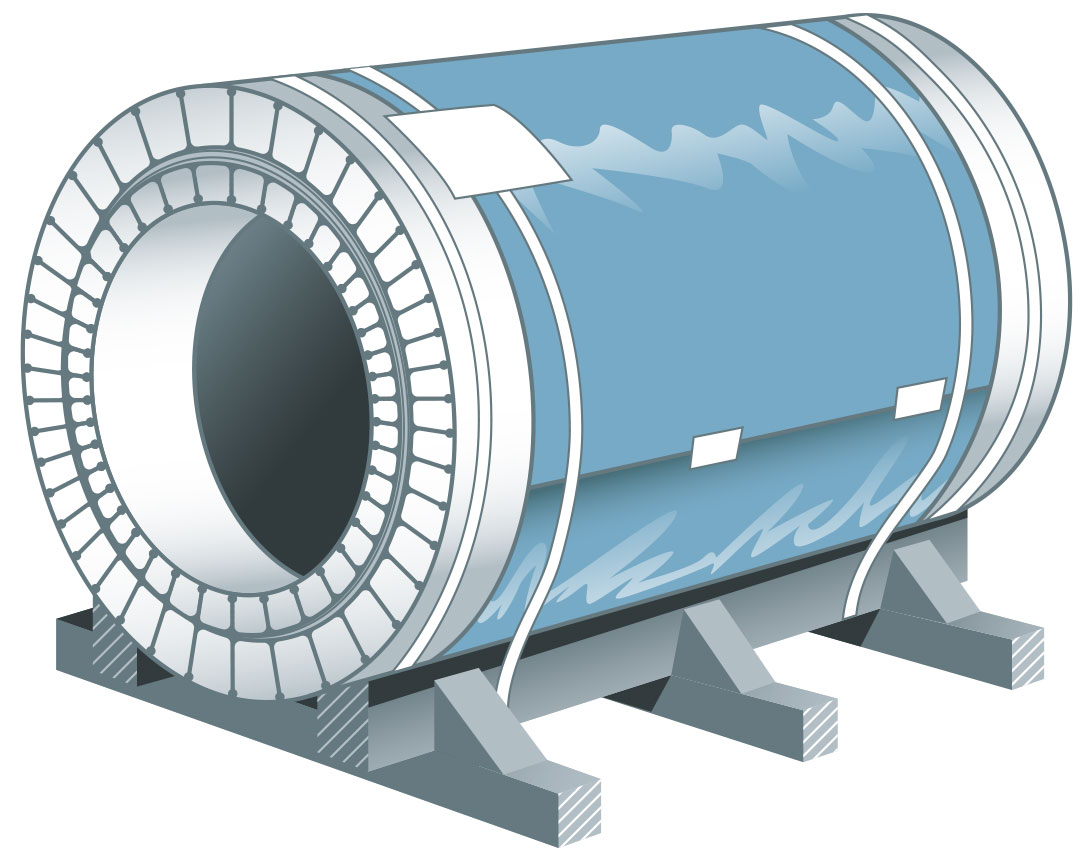 Eye to the wall strip on saddle rack with external turn protected by a sheet of protective paper and with metal crowns for internal and external edge protection
All the pictures shown are for illustration purpose only