With the constant goal to provide an ever better service to the customer and to stand out for quality and expertise, Veneta Nastri also uses a modern and well-equipped research and testing laboratory.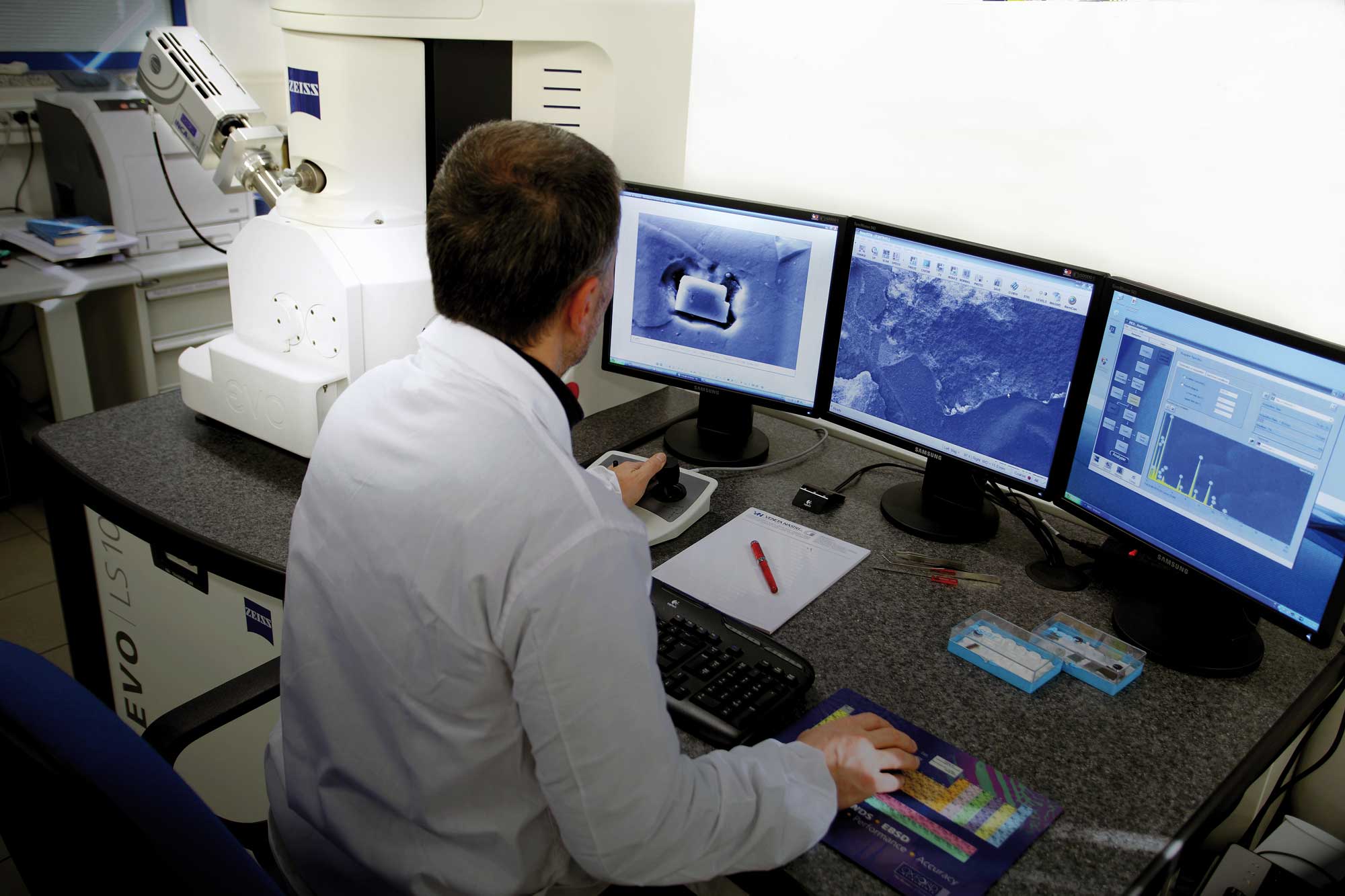 The most important instruments are the quantometer for analysing the chemical composition of steel, the tensile testing machine, the spectrophotometer for the classification and comparison of prepainted steel, the chamber for salt spray tests, the scanning electron microscope (SEM) with an innovative EDS microanalysis system that allows to perform in-depth analysis on fractures, metallurgical defects, inclusions, surfaces.
These resources, made available to highly qualified technicians in the field of steel products, allow the company to provide customers with advice for the resolution of technical problems or development of new materials.