More than 250,000 tons of product transformed every year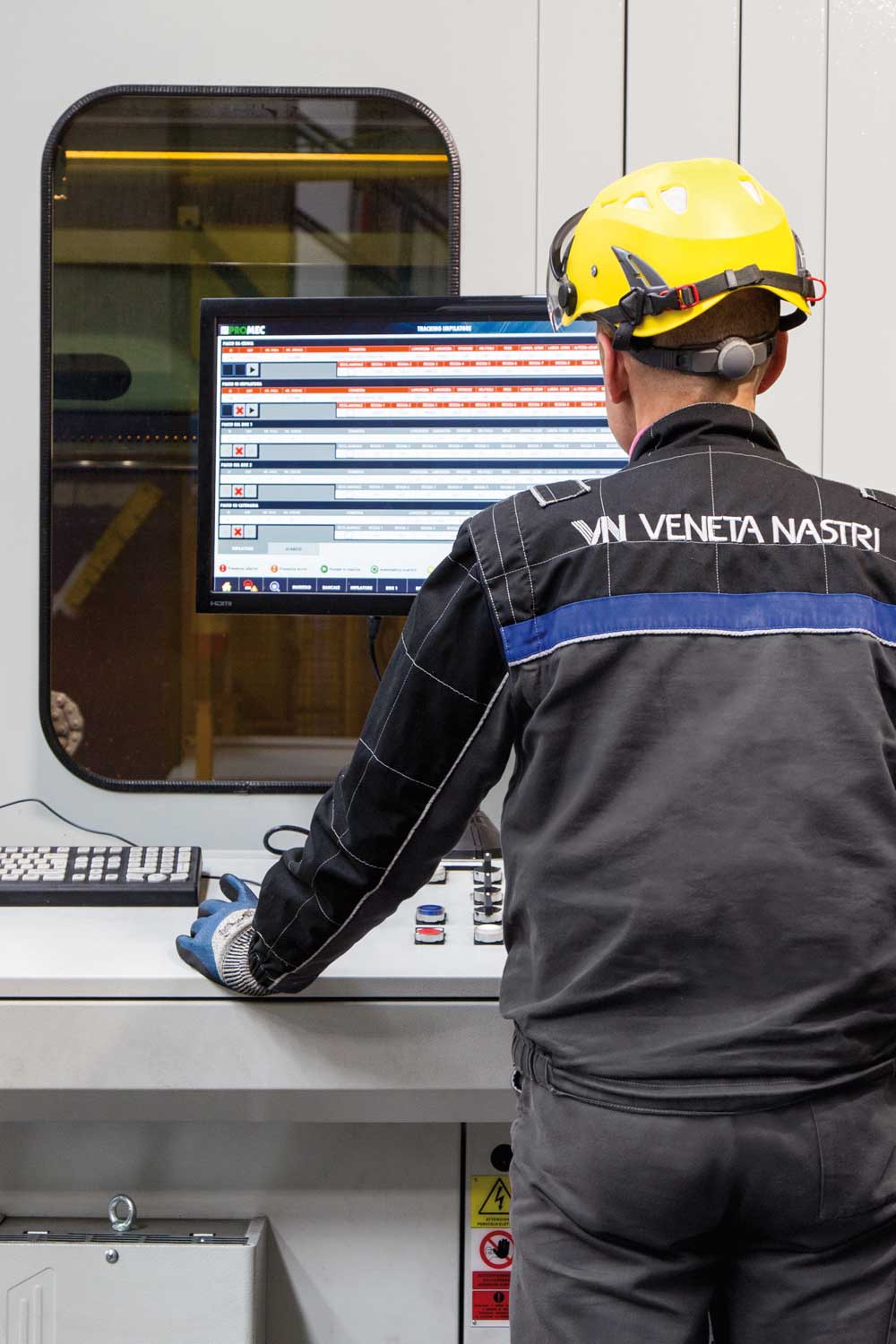 Veneta Nastri S.p.A. has been operating in the Italian trade and processing of steel products since 1976.
It is highly experienced and specialised in the production of strips and sheets levelled and cut to length. It has an important logistic system consisting of 3 production plants, 2 warehouses for storing the raw material and railway sidings totalling a covered area of ca. 30,000 sq.m. The company's production capacity is about 250,000 tonnes per year achieved thanks to a modern production system with ongoing important investments to improve its production capacity, manufacturing grade and safety.
Veneta Nastri S.p.A. provides the widest range of steel products such as black and pickled hot-rolled, cold-rolled, hot galvanised, electrogalvanised, pre-painted, aluminised, aluzinc coated steel in the different types of common steels, structural steels, high yield strength steel and cold forming steel.
The high degree of specialisation and expertise in the steel sheet has enabled Veneta Nastri to become over the years a major partner for demanding sectors such as household appliance and the automotive industry.
Moreover, by taking advantage of the partnership with Voestalpine, the product with organic coating (pre-painted) comes in a wide range of colours and protections (peelable film) making the company an industry leader in the Italian market.
The company's grade management system is UNI EN ISO 9001 certified.